Meika's
Regular price
Sale price
$14.00 USD
Unit price
per
Sale
Sold out
Original Pepper Sauce 
Looking for a bold and flavourful way to enhance the taste of your favourite dishes? Look no further than our scotch bonnet pepper sauce. Infused with the perfect amount of heat.  That slow, lingering burn that comes from scotch bonnet pepper skins, without any seeds.  This sauce is magnificently seasoned to perfection. Its incredible taste makes it an excellent table sauce.
One of the great things about the scotch bonnet pepper is its wonderful, but not overpowering flavour. We've cooked down the vinegar, enhancing the naturally sweet and citrus notes in the peppers. And with a hearty amount of garlic and spices, this sauce creates an aromatic scent that's sure to make your mouth water.
Our scotch bonnet pepper sauce is highly recommended for use in sauces, dressings, meats, seafood, eggs, pizza, oils, charcuterie boards, and more. It's the perfect addition to any meal, or simply enjoy it on its own. So don't wait - add this flavourful sauce to your pantry today and take your cooking to the next level.
Vous recherchez un moyen audacieux et savoureux d'améliorer le goût de vos plats préférés? Ne cherchez pas plus loin que notre sauce au piment scotch bonnet. Infusée avec la quantité parfaite de chaleur - cette brûlure lente et persistante qui vient de la peau des piments scotch bonnet, sans aucune graine - cette sauce est magnifiquement assaisonnée à la perfection. Son goût incroyable en fait une excellente sauce de table.
L'un des grands avantages du piment scotch bonnet est sa saveur merveilleuse, mais pas écrasante. Nous avons réduit le vinaigre, ce qui renforce les notes naturellement sucrées et d'agrumes des piments. Et avec une quantité généreuse d'ail et d'épices, cette sauce crée un parfum aromatique qui vous donnera l'eau à la bouche.
Notre sauce au piment scotch bonnet est fortement recommandée pour une utilisation dans les sauces, les vinaigrettes, les viandes, les fruits de mer, les œufs, la pizza, les huiles, les planches de charcuterie, et plus encore. C'est l'ajout parfait à n'importe quel repas, ou profitez simplement de sa saveur unique. Alors n'attendez plus - ajoutez cette sauce savoureuse à votre garde-manger dès aujourd'hui et élevez votre cuisine au niveau supérieur.
Buscas una forma audaz y sabrosa de mejorar el sabor de tus platos favoritos? No busques más que nuestra salsa de pimiento scotch bonnet. Infundida con la cantidad perfecta de calor - esa quemazón lenta y persistente que viene de la piel de los pimientos scotch bonnet, sin semillas - esta salsa está magníficamente sazonada a la perfección. Su increíble sabor la convierte en una excelente salsa de mesa.
Una de las grandes ventajas del pimiento scotch bonnet es su sabor maravilloso, pero no abrumador. Hemos reducido el vinagre, lo que refuerza las notas naturalmente dulces y cítricas de los pimientos. Y con una cantidad generosa de ajo y especias, esta salsa crea un aroma aromático que hará que se te haga agua la boca.
Nuestra salsa de pimiento scotch bonnet es muy recomendable para usar en salsas, aderezos, carnes, mariscos, huevos, pizza, aceites, tablas de embutidos, y más. Es la adición perfecta a cualquier comida, o simplemente disfrútala por su cuenta. Así que no esperes más: agrega esta salsa sabrosa a tu despensa hoy mismo y lleva tu cocina al siguiente nivel.
Ingredients

Ingredients: Scotch Bonnet Peppers, Distilled White Vinegar, Garlic, Olive Oil, Yellow Mustard & Spices. Love. Contains Mustard.

Ingrédients: Piment Scotch Bonnets, Vinaigre Blanc Distillé, Ail, Huile D'olive, Moutarde Jaune & Épices. Amour. Contient Moutarde.

Ingredientes: Pimientos Scotch Bonnet, vinagre blanco destilado, ajo, aceite de oliva, mostaza amarilla y especias. Amor. Contiene mostaza.
Dietary Concerns

All Our Sauces Are:
Heat Level

5/6 Medium Level (Half strength scotch bonnet) - This sauce was designed for the person that loves the scotch bonnet flavour but cannot take all the heat it comes with. A great sauce for a milder tongue but can handle a little sizzle.

Niveau de piquant 5/6 (Piment Scotch Bonnet à demi-puissance) - Cette sauce a été conçue pour les personnes qui aiment la saveur du piment Scotch Bonnet mais ne peuvent pas supporter toute la chaleur qui l'accompagne. Une excellente sauce pour les palais plus doux qui peuvent néanmoins supporter un peu de piquant.

Nivel de picante 5/6 (Pimiento Scotch Bonnet a media potencia) - Esta salsa fue diseñada para las personas que adoran el sabor del pimiento Scotch Bonnet pero no pueden soportar todo el picante que conlleva. Una gran salsa para una lengua más suave pero que puede manejar un poco de sabor fuerte.
Recommended Use

This is highly recommended for use in sauces, dressings, meats, seafood, eggs, pizza, oils, charcuterie boards, etc….or simply on its own.
Delivery Options

 

 

Shipping option

Estimated delivery time

Price

Weight

Local delivery

12-6pm Fridays

$6

Unlimited

Standard Shipping

2-7 days

$10

Under 

5 kgs

International Shipping or Volume Orders

3-30 days

$20

Over

5 kgs

 

All orders are processed and shipped within 24-72 hours (excluding holidays) after receiving your order confirmation email. You will receive another notification when your order has shipped with delivery details. 

**please note that shipping times may be extended if you have a high volume order or due to COVID-19 restrictions***

Shipping Rates and Estimates

Shipping rates vary and are based on location and weight of packages. Please see below chart for more information.  Shipping charges for your order will be calculated and displayed at checkout. 

Local delivery

Local delivery is available for some orders within the greater Toronto area. We are expanding and adding new zones all the time. Please test your postal code at checkout and see if you're eligible. We charge $6 for local delivery.

Deliveries are made from 12-6pm every Friday. If your order is received before 9pm (eastern time) on Monday or Friday, it will automatically be delivered the next day. If not, your order will be pushed to the next available delivery date.

We will contact you via email or text with an approximate time window for drop off.

International Shipping

We offer international shipping to the following countries:

United States 

 
White Labelling

We offer our products white labelled. Please contact us for more details.
View full details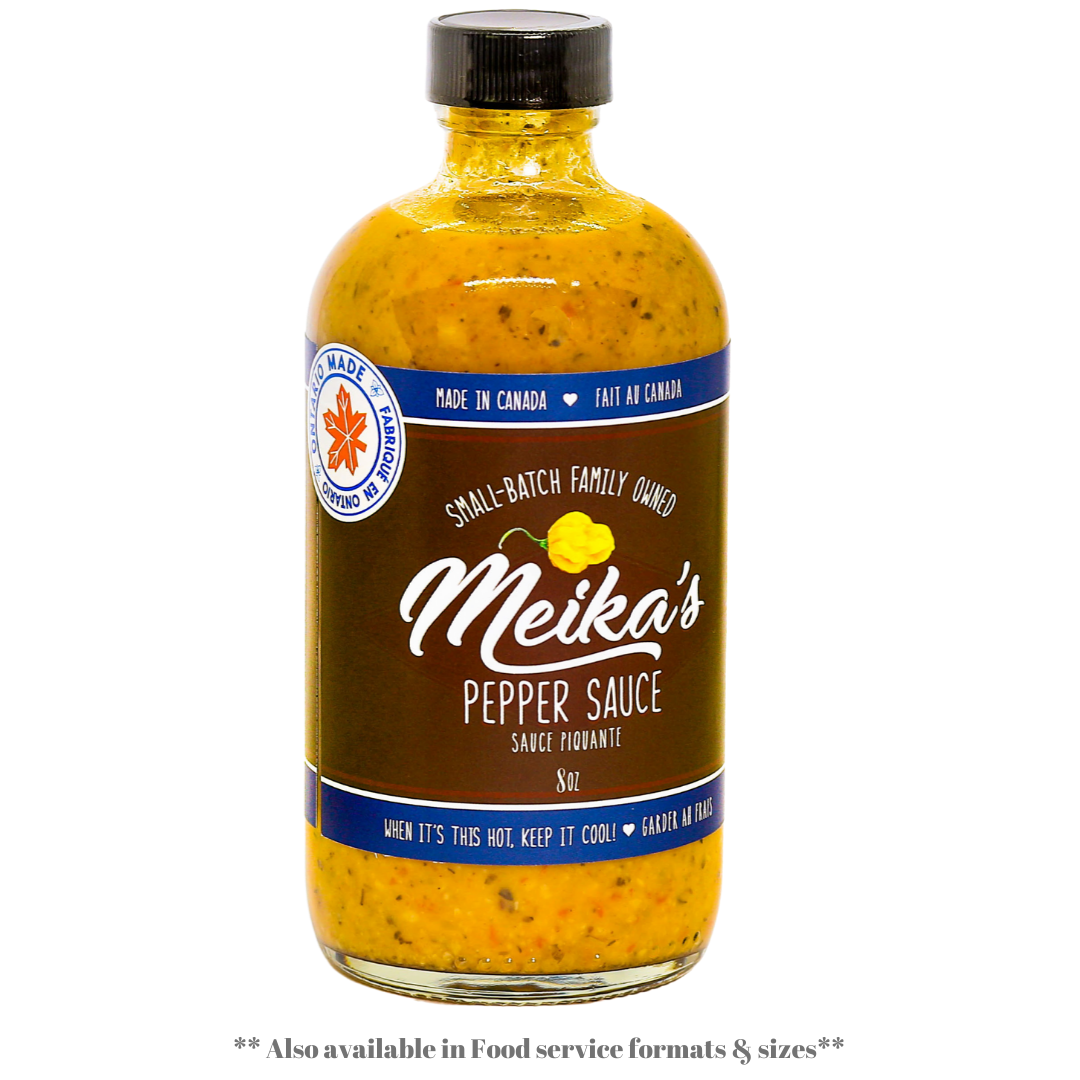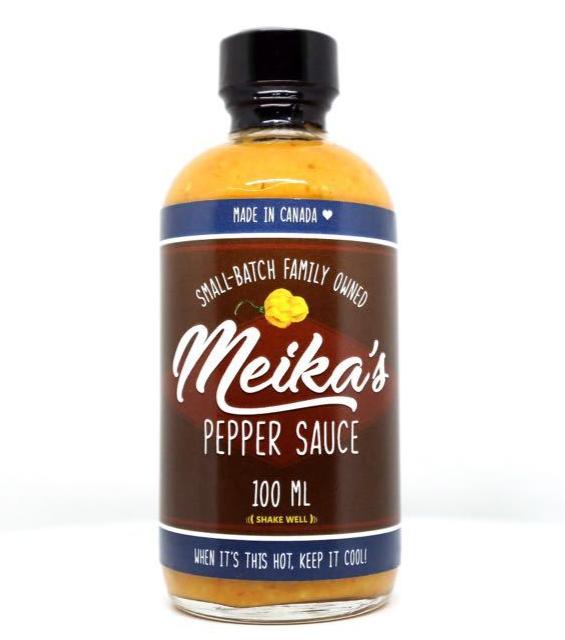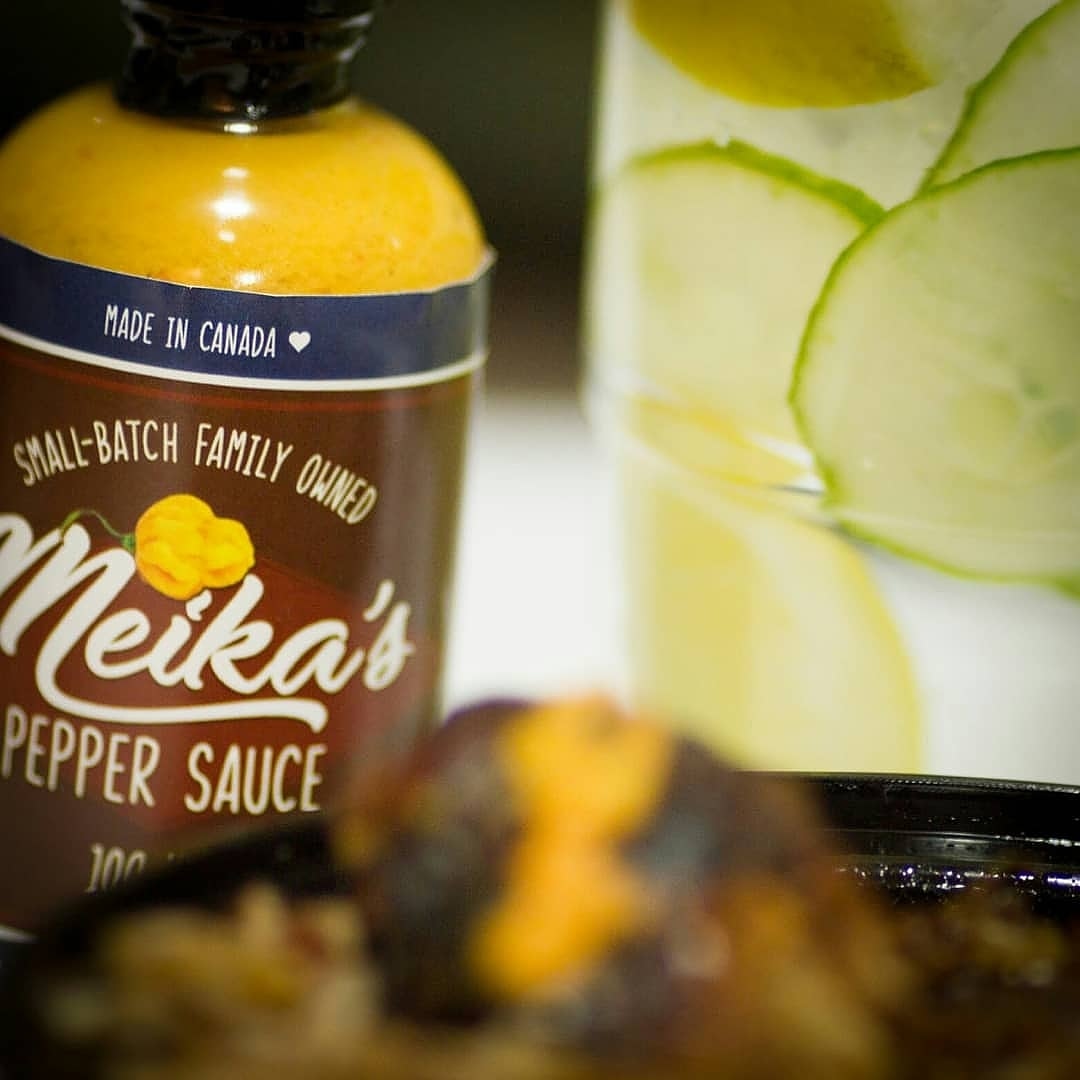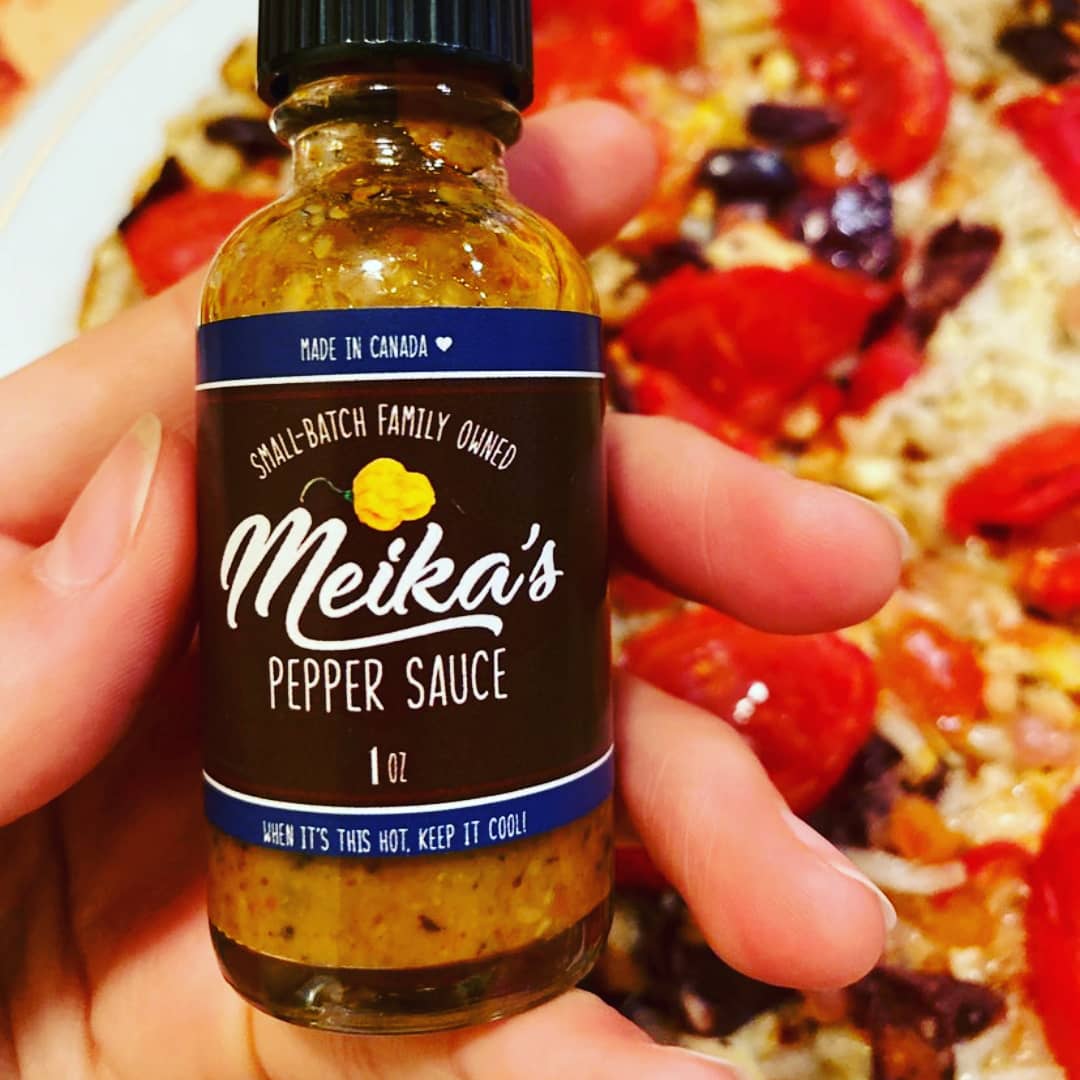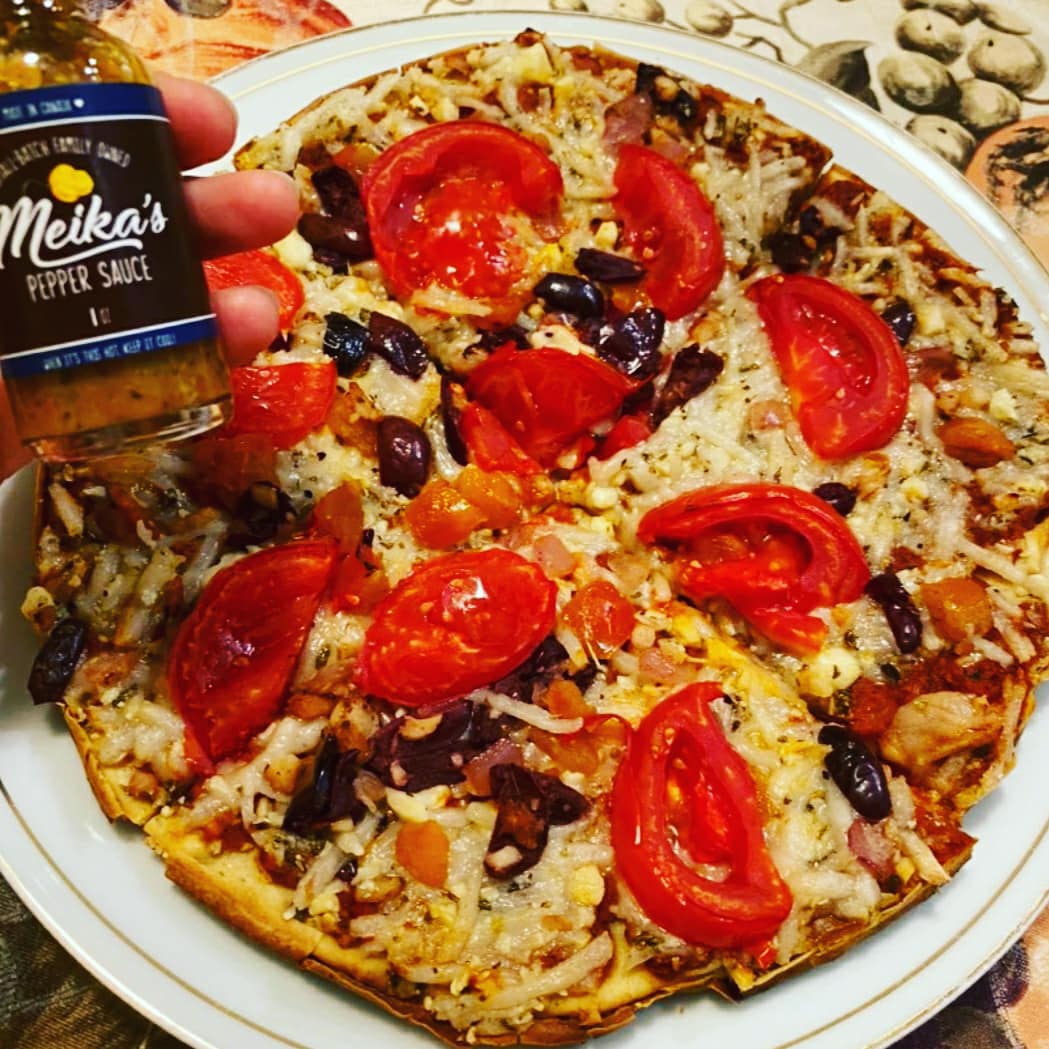 Seriously
Why is this sauce SO good? Bought it from Meika at the farmer's market and nearly downed the whole thing in the first few days, putting it on everything. She's an artist and a genius; I'm addicted.
My kids loved it!
Fabulous!!! Don't laugh at what I used it on. I made my kids some organic shell noodles (basically KD don't judge me 🙃). I took some and added the pepper sauce. Friggen amazing!!!
I need to order the pepper sauce in small size. Need to keep it in my lunch bag 😆
Great in recipes
Couldn't wait to try and wasn't disappointed
Will purchase again
Great taste! Simple ingredients, right amount of heat
Bought it at kensington
Had it with breakfast and lunch today, so good!