Welcome to Meika's
Looking for the best hot sauce to spice up your meals? Look no further than our Scotch Bonnet Pepper Sauces! Made with fresh scotch bonnet peppers, our sauces come in a range of heat levels to suit every taste. Our mild sauce (Mango Lemon Mint) adds just the right amount of heat without overwhelming your palate, while our medium sauce (Original) delivers a burst of flavor without too much heat. For those who crave a more intense experience, our hot sauce is like a wild ride on a roller coaster, and our scorching sauces (Suicide or Ghost pepper) will leave your taste buds tingling with their fiery intensity. Whether you're a heat enthusiast or just looking to add a little kick to your meals, our Scotch Bonnet Pepper Sauces are the perfect choice. So why wait? Try them today and taste the difference for yourself!
Vous cherchez la meilleure sauce piquante pour relever vos repas ? Ne cherchez pas plus loin que nos sauces au piment Scotch Bonnet ! Fabriquées avec des piments frais Scotch Bonnet, nos sauces sont disponibles dans une gamme de niveaux de chaleur pour satisfaire tous les goûts. Notre sauce douce (Mango Lemon Mint) ajoute juste la bonne quantité de piquant sans submerger votre palais, tandis que notre sauce moyenne (Original) offre une explosion de saveurs sans trop de chaleur. Pour ceux qui recherchent une expérience plus intense, notre sauce chaude est comme une balade sauvage en montagnes russes, et nos sauces brûlantes (Suicide ou Ghost pepper) laisseront vos papilles gustatives picoter avec leur intensité ardente. Que vous soyez un passionné de la chaleur ou simplement à la recherche d'un peu de piquant pour vos repas, nos sauces au piment Scotch Bonnet sont le choix parfait. Alors pourquoi attendre ? Essayez-les dès aujourd'hui et goûtez la différence par vous-même !
Let customers speak for us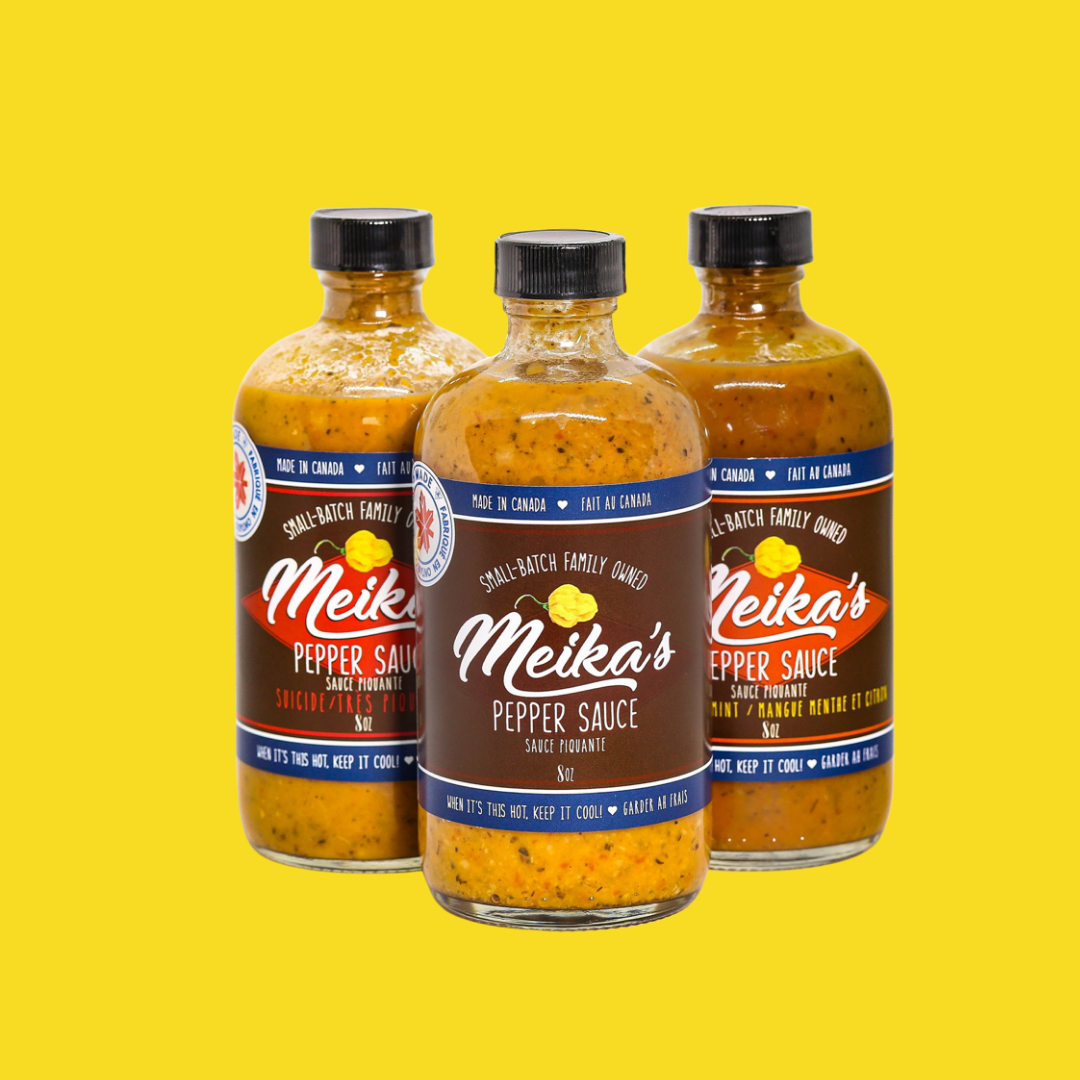 Meika's
Never run out of flavour again!
Get your monthly dose of Meika's sauce delivered right to your door.
Subscribe and Save Now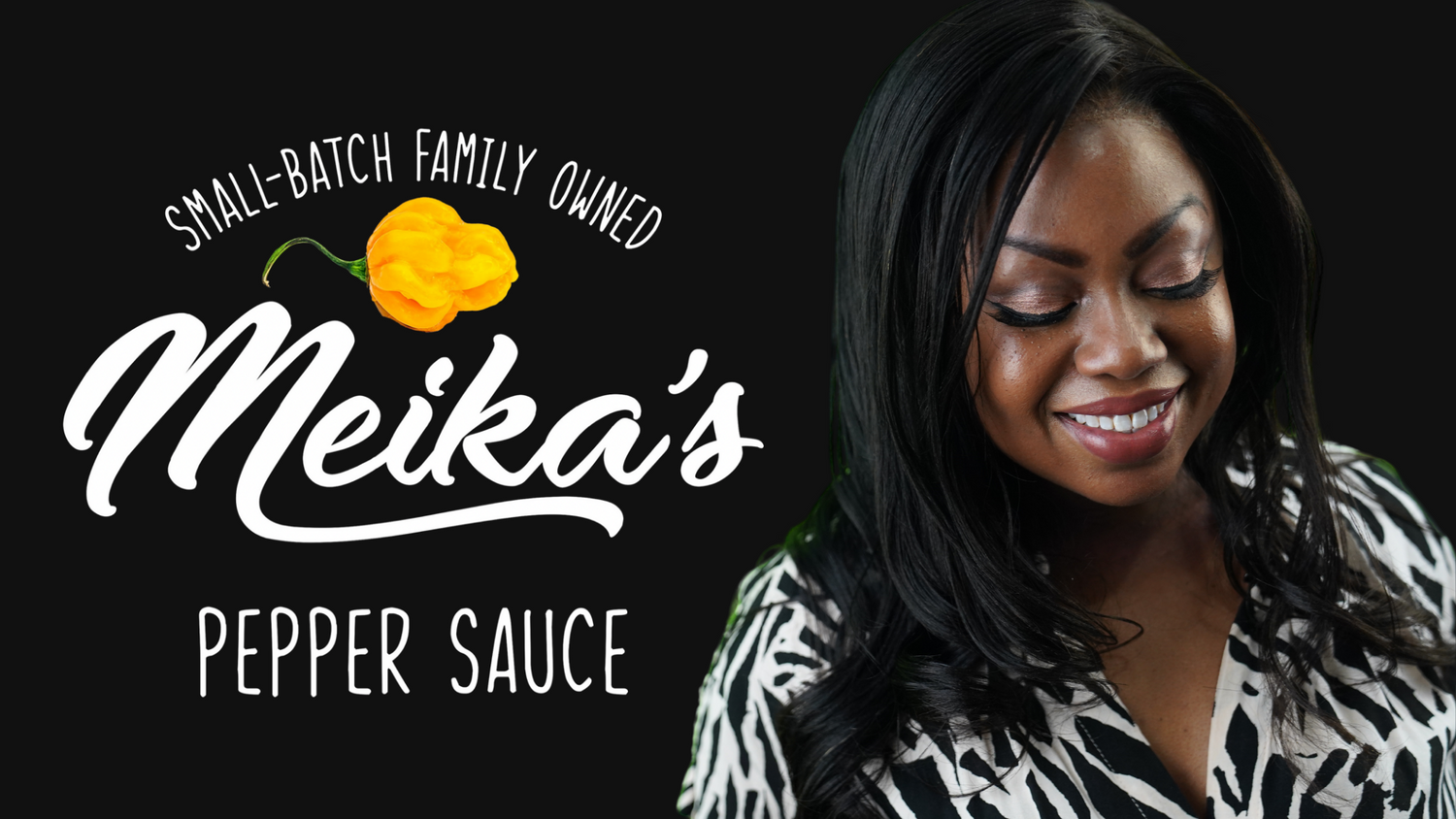 Meika's philosophy is based on the idea that natural foods can taste amazing. The brand's products are the result of masterful blending of herbs and spices that excite the palate and organically enhance the taste of food. Inspired by world travel and culinary secrets learned from various cultures, Meika's is infused with what makes food sumptuous across the globe.
Meika's Philosophy
Learn More